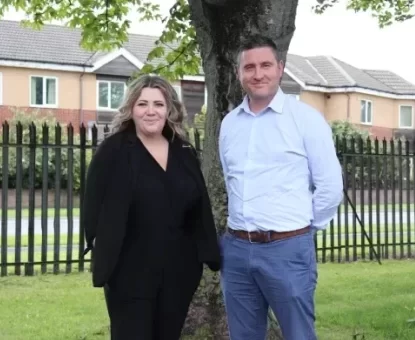 The owners of UK National and Simply Certification have come together to create a partnership which sees UK National acquire 100 per cent of the land and buildings at Quay Corner Training Centre and a 70 per cent share of the business, with the owners of Simply Certification acquiring 30 per cent of the business.
Facilities Management company UK National and certification body Simply Certification have joined forces to create the unique partnership to acquire Expedient Training, which specialises in built environment training and qualifications.
The deal, which completed on 28th July will allow the two companies to bring their areas of expertise to the senior management team, following retirement of the current managing director Malcolm Atkinson who set the business up in 2002.
Expedient Training based in Jarrow, has developed a reputation for excellence within the built environment sector and offers over 200 training courses alongside NVQ qualifications.
Under the new business structure, Alex Gates will take on a dual Managing Director (MD) role leading Expedient whilst also continuing to be MD for Simply Certification. Sonny Parker, MD at UK National will lead the Facilities and Operations side of the Expedient business.
The deal will allow the new team to further expand the existing training service offering, and in addition support companies to reach the government's net zero targets through the delivery of services under funding schemes and commercial contracts.
Alex Gates, MD of Simply Certification said: "We are delighted to announce the acquisition which will be another piece in the supply chain in the race to net zero.
"Upskilling and training people in this industry is vital to hitting net zero targets in this region and beyond. As a certification body we assess organisations across the UK, meaning have great insight into competency levels within the industry, which in turn enables us to develop what is needed within the market."
Sonny Parker, MD of UK National said: "This is a fantastic company with room to grow. Expedient already has extensive training facilities that will allow us to expand and as 2050 looms ever closer.
"We have a talented senior management team in place with a huge amount of experience within the sector. We have big plans to expand nationally and launch a hybrid training offering across existing courses whilst also growing retrofit and renewables training and qualifications ahead of 2050. I am excited to see where we can take the company."